Endorsements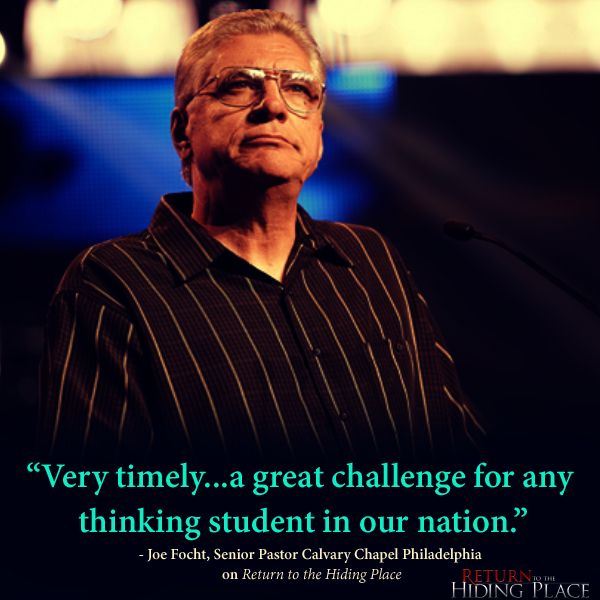 Pastor Joe Focht, Calvary Chapel Philadelphia
"Very timely...a great challenge for any thinking student in our nation."

Rabbi Yonah, Pico Shul Los Angeles
"Still have images of #ReturntotheHidingPlace in my head."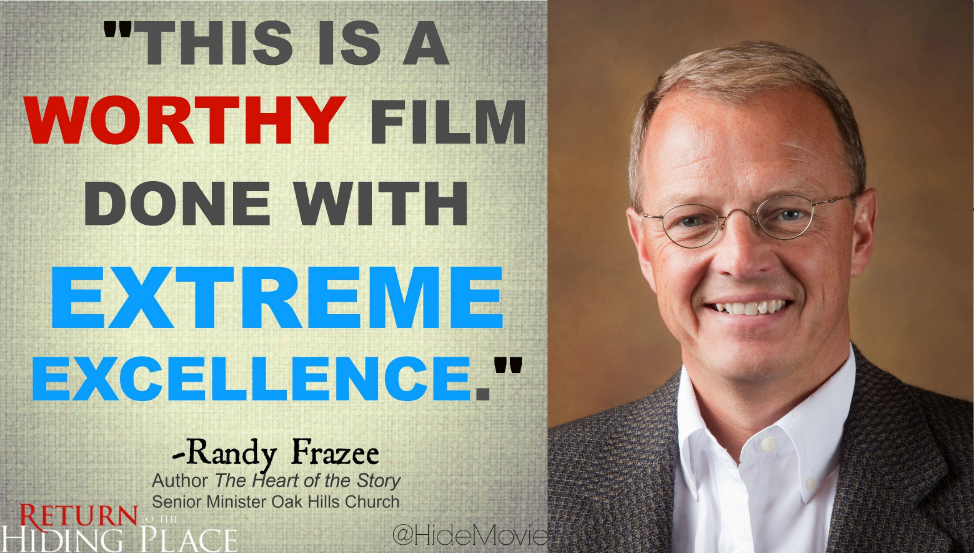 Randy Frazee, Author: Believe/Pastor Oak Hills San Antonio w/Max Lucado
"This is a worthy film done with extreme excellence."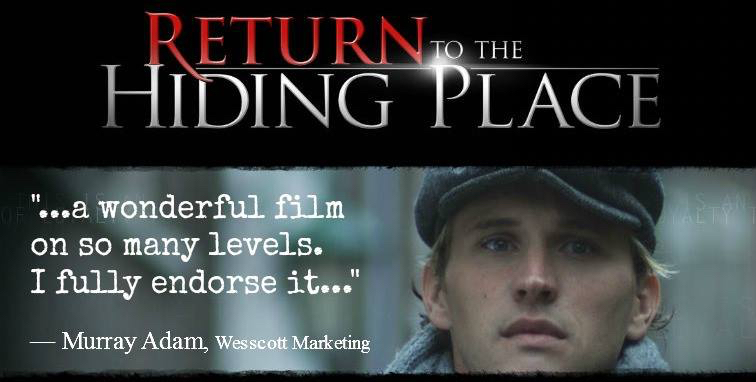 Murray Adam, Westcott Marketing
"A wonderful film on so many levels. I fully endorse it."
The Dove Foundation
"A remarkable film."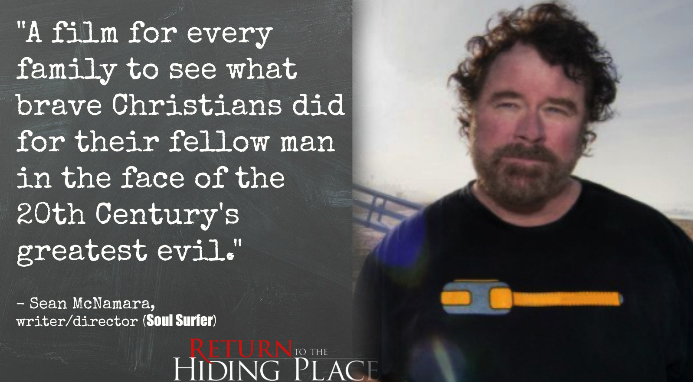 Sean MacNamara, Writer/Director Soul Surfer
"A film for every family to see what brave Christians did for their fellow man in the face of the 20th century's greatest evil."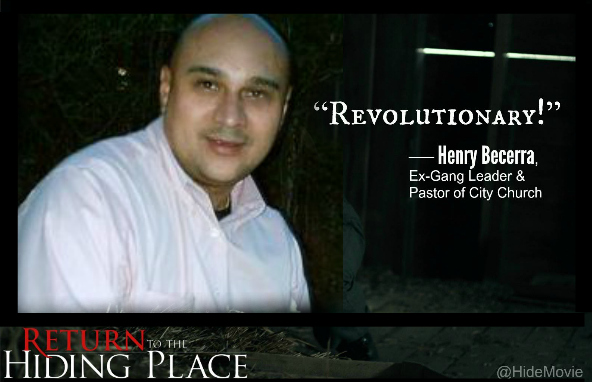 Henry Becerra, Ex-Gang Leader/Pastor City Church
"Revolutionary!"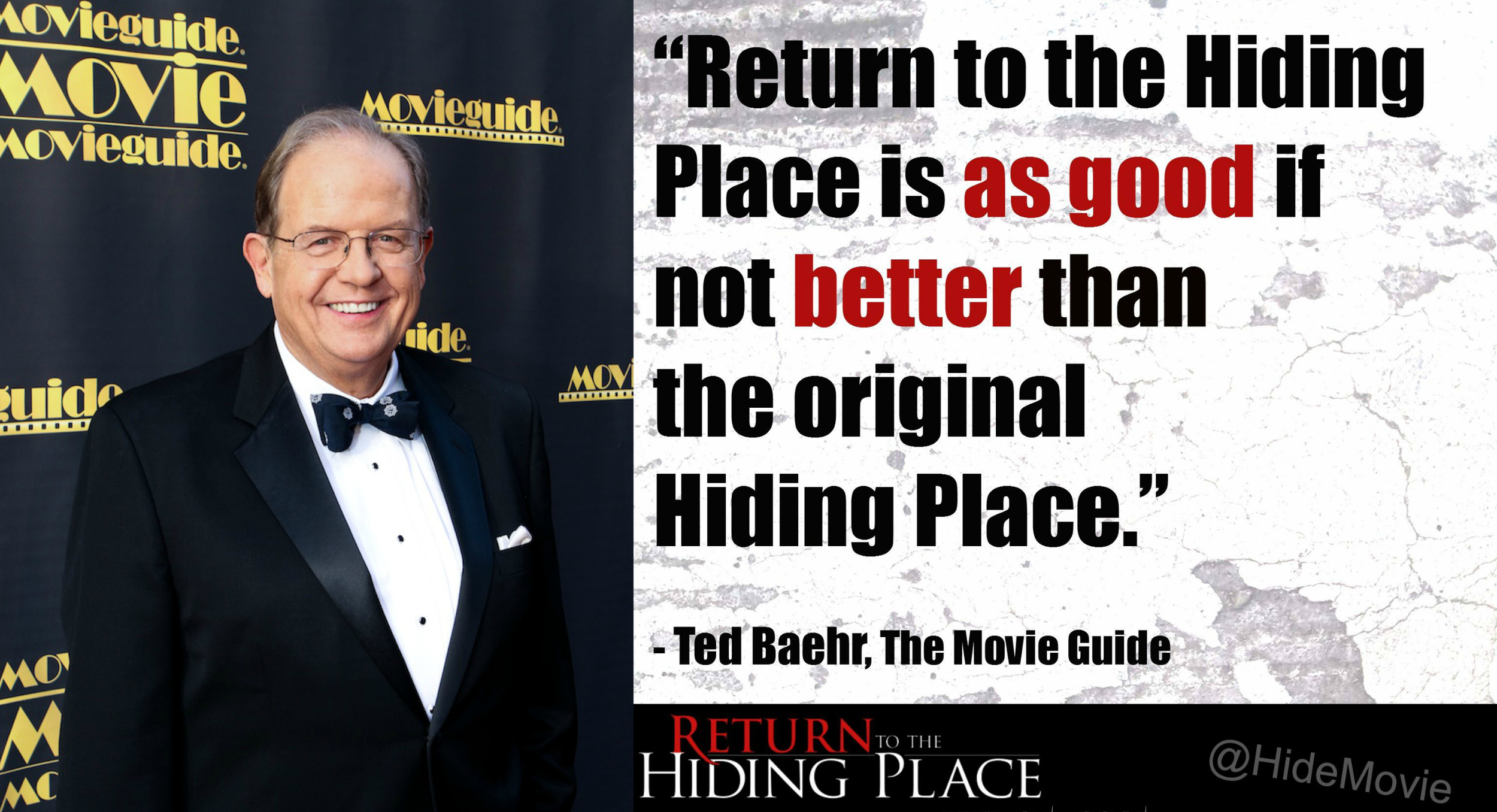 Ted Baehr, The Movie Guide
"Return to the Hiding Place is as good - if not better - than the original Hiding Place."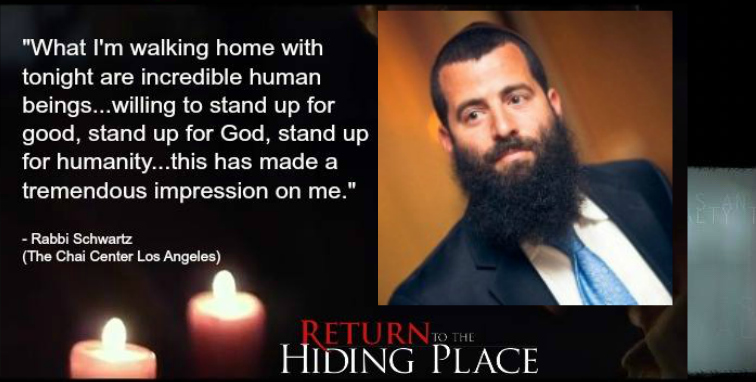 Rabbi Mendel Schwartz, The Chai Center Los Angeles
"What I'm walking home with tonight are incredible human beings...willing to stand up for good, stand up for God, stand up for humanity...this has made a tremendous impression on me."